The Best Removals Services in London, UK and EU for all you Moving Needs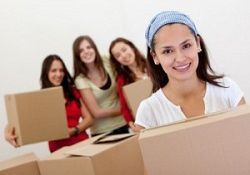 When choosing a reliable removals company to move your belongings from one location to another, it is very important to find a trustworthy firm to handle your goods. Moving Day can offer all this and more, because we can give you more than just help with moving. We are can present you with an all in one package, where you can answer all of your inquiries regarding packing, storing and relocating here with us. Finding all of the help you need under one roof will save you time and money, which is why you should check out our list of services that we offer to all.

Having already moved many people in similar situations to you, having packed up thousands of our client's belongings and provided a large number of customers with storage solutions, we now want to help you too. All of our removal, packing and storage services are performed with excellent technique and accuracy by experts who have years of experience in this business sector. Usually, high class removal services London and the guarantee of quality come at quite an unimaginable price, but this doesn't happen here at this company. Here, all of our services are very competitive and easily affordable for most budgets. We even provide special relocation packages for students to make their lives easier, which just goes to show that our prices are kept as low as possible for all of our clients.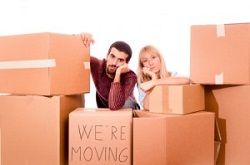 As we are a removals company, naturally we offer a range of services for those of you on the move. Our experienced and professional drivers are based all over London, the UK and in some EU countries and are each designated their own location in which they work. Each of our driving team are given their specific areas to work in according to their experience and skills in driving in that particular area. No distance is too short or too far for us, so we can be there for you wherever you need to go and whenever. We specialise in London, UK and EU moves, so there is really no area that we do not cover. In the years that our business has been running, we have moved clients to various locations across London, the UK and to some European countries too. Not everybody wants to drive around London and quite often it can be difficult to find a professional driver, whose work involves driving, to enter in to central London or other parts. The heavy traffic and road rage can put some people off, as can the chaotic road system and size of the city itself. But even if it's not the fear of travelling through London that wards some drivers off, it can simply be due to the fact that they consider it to be more trouble that what it is worth. It is a known fact that parking can be a major problem in London and the red lines don't help matters. However, we do not consider this attitude to be professional because we aim to provide valuable help and assistance to all of our clients, wherever they need to be moved to. Our London removal men drive in to London on a daily basis, so it won't create a problem for them or for you.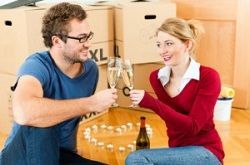 When we say that we deal with the UK, we mean all of the UK, so we really don't leave any area untouched. With our quick and efficient removals, your items will arrive in your new location in no time and you can then begin your new life at your new home.

The thought of moving abroad is a very exciting prospect, but finding reputable and reliable help is not always easy. Not every UK based company may travel to your specific country and therefore you may need to hire a foreign firm to take care of the situation for you. Language barriers, lack of correct documentation and the sheer problem of the distance involved can cause you a lot of difficulties during the relocation. We however, are an English speaking team who hold all of the necessary documentation to transport your goods to any country in the European Union and some other parts of Europe. We maintain regular communication with you and within our team at all times during the move, so you will be kept informed about the location of the removals lorry and your belongings. For many students, making your money last during your years at university is by no means an easy thing to do. Student loans cover your living costs but leave very little room for anything else. What so many people and businesses seem to forget is that students, through no choice of their own, have to regularly relocate to different accommodation on a fairly frequent basis. Transporting your items to everywhere you go is not helping your budget either, as transportation costs do not come cheap. But at this company, we can provide help with moving, at a student-friendly price, so it doesn't have to strain your student loan.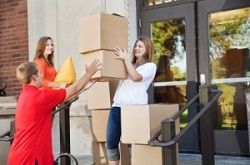 Not everyone has forty cubic metres of items to transport to their new location and we are well aware of this. We also think that they shouldn't be charged for the hire of a large vehicle when they don't have the items to fill it either, which is why we offer a solution for small moves too. Our small move services are cheap and ideal for those who are moving a small amount of belongings.

Our other services include packing, providing packing materials and storage facilities too. If you can't or don't want to take on the job of packing yourself, you can leave it to the experts who do this on a daily basis. We can even provide you with the essential packing materials that are needed to pack your items properly. You may also be interested in our great storage units, which are suitable for all kinds of storage purposes. Come and personally choose the storage container that you would like to use and keep your belongings safe with us.

If you have any enquiries or would like a free quote today on any of our services, please call 020 8746 4377 and speak to one of our friendly staff at Moving Day.


Our Testimonials
Definitely would use these movers again. Nothing lost or broke, and no time wasted whatsoever. Smooth transition, as well.
Receptive and dedicated movers. Punctual and hard working. Our relocation went smoothly from beginning to end. Will use again.
Excellent removals firm, the move was a snap! They hire only the best workers: Easy to communicate with, hard-working and friendly throughout the entire process.
Professional removals firm. Found the workers to be an amicable bunch of good guys. Movers showed up on-time ready to tackle this move and did so helpfully and speedily.
Show all