In Need Of A Moving Company You Can Rely On? We're Here To Help!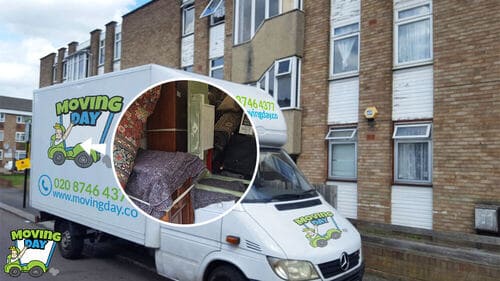 Are you planning a move to a new place of residence in the near future? Are you relocating to a new place of work in the days, weeks or months to come? Are you feeling a tad daunted at the prospect of moving? Then you should give Moving Day a call! We are a professional moving company based in London. We offer all-inclusive removal and relocation services to families, individuals and businesses – and our primary objective is to reduce all the stresses and strains so many people associate with moving days! If you like the sound of stress-free removals, please contact us on 020 8746 4377 – our removal firm will start planning your move right away! If and when you call, make sure to enquire about our prices – we have a habit of pleasantly surprising people with our shockingly low rates!
We understand all too well just how important it is for a removal operation to be as uncomplicated and straightforward as possible. All of our moving processes are structured with this in mind, to make your move as easy as can be! We will meticulously pack your cargo to ensure optimum efficiency, and then load and unload it for you! And, if you'd like us movers to, we will even sort your consignment for you. Believe us, we know a thing or two about collecting and arranging loads before they're dispatched! No matter your destination or the size and contents of your load, we'll allow you plenty of personal input into how the move is conducted. We understand that every moving operation is different. This is why we will always take note of what your particular requirements and wishes are, whatever they are. It's simply good manners – and good sense – to accommodate the people we serve, and not expect them to accommodate us! Truly, our London moving company is dedicated to customer care in everything we do. As part of that dedication, we will only perform our removal services when it suits you for them to be undertaken. Whilst many London removal firms stringently observe 9-5 working hours, and shirk at weekends, we savour every opportunity to service our customers, even if that means working at times others wouldn't. It's simply courteous to not disrupt our clients' free time or home lives – we'll even conduct moves on bank holidays! If you have any further questions about our service offering, please call our London removal services team on 020 8746 4377! All calls are charged at local rates.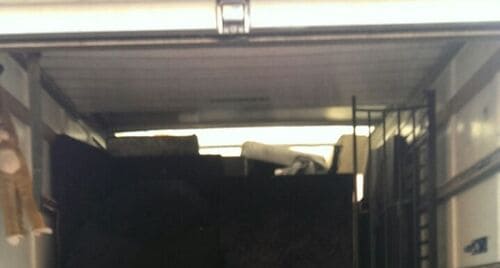 In short, you won't come across another moving company in London which puts you and your needs first. Over the years, we've seen many removal firms come and go, but we've remained resilient and popular with the public at large. This is because Moving Day has always been willing to adapt and innovate – every job teaches us something new about moving services in London, and improves our processes and techniques. That's what comes from serving such a wide variety of people on a daily basis. The best way to cater for diverse requirements and fresh sets of challenges is to be perpetually prepared to meet them, and whatever it is you require from our London removal services team, we will go to every length to ensure we can we provide it for you! Choose our removal company for a winning removal operation each and every single time. Phone us now on 020 8746 4377 – a friendly customer services representative will be delighted to talk to you! We look forward to hearing from you!
Our Testimonials
One of the best qualities of a great moving company is being invested in modern equipment. This company surprised me with their modern handling equipment that made my move flawless.
Our smooth transition can be completely credited to this most professional moving company.
The affordability of this moving company is something to consider. I was happy to save some bucks with their generous special discount.
I had really dreaded that house moving activity as I thought it would be hard. Though when I contacted them, everything just fell into place, and they delivered beyond my expectations.
Show all