In The Market for Cheap Removals? Let Us Set Out Our Stall!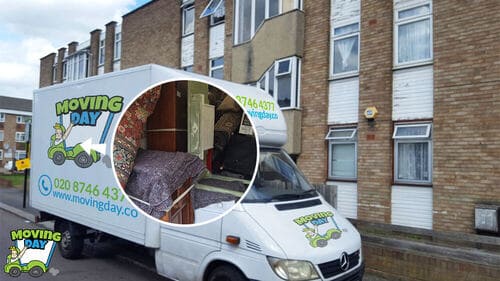 Moving Day are a company with a hard-won reputation for delivering the cheapest removal services in the whole of London, if not the entirety of the United Kingdom itself! However, don't let the inexpensive price tag mislead you – our fees may be low, but the standards of our removal solutions are very high indeed! The removals industry is an oversaturated field, to say the least – however, we saw a gap in the market for quality, no frills removal services which come at a cost everyone can afford. We don't believe in bells and whistles, or pomp and circumstance – we put aside fancy innovations and costly go faster stripes in our services, and focus on getting the job done! You can have the priciest removal vehicles on the market decked out with costly satellite navigation, but nothing tops having a dependable, trusty van driven by an experienced expert when it comes to getting places ahead of schedule! All of our staff are seasoned veterans in the removal services trade, from the drivers we employ to the removal men we use. They care about customer satisfaction, and getting things done as efficiently as possible. Our customer-centric approach allows you to cut out the middle men and deal with the people serving you directly! They'll take guidance and direction from you on the day whenever you offer it, and carry out your every instruction! We are here to serve you! Give us a call on 020 8746 4377 now to find out more about our cheap London removal services!
Our headquarters may be situated in London, but again, don't let our location fool you; we don't merely collect and deliver in the capital, we conduct removal services across Great Britain. This means that wherever you are on our fair island, you can enjoy our cheap removal services. This also means that our drivers know the absolutely optimal routes and courses for getting your cargo from place to place. This helps us ensure our deliveries and London removals are conducted quickly – we have an unbeaten record of completing our work way ahead of schedule! Don't fall into the trap of thinking our services are rudimentary, either – we keep costs down not by minimising the scope of what we do, but through knowing the best removal processes and practices. We don't lug around unnecessary moving equipment or accessories, and we don't waste money on petrol taking long routes or getting stuck in traffic jams. It's amazing how much a little knowledge can save a company, and you in the process! Call us now on 020 8746 4377, and we'll provide you with a free cost quotation over the phone – this way, you'll see exactly how much you could save by enlisting our services!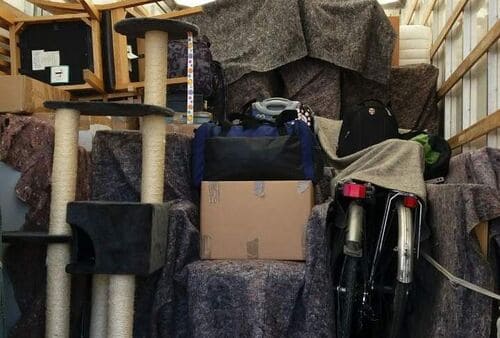 Moving Day have remained popular and current for the many years. Whilst there may always be a need for removal companies in London which won't break the bank, the economic climate means that now more than ever, people need access to cheap removal services that are big on quality but low on pricing – and we're happy to provide the public with this option! One of the benefits of our lack of internal bureaucracy is that our removal services can be completely built to order; you simply tell us what you want, and what you're in need of, and we put together a completely bespoke moving package and plan just for you! We only ever work in strict adherence to what you yourself put to us, too. Make the first step of your removal operation by phoning us today on 020 8746 4377!
Our Testimonials
I was very impressed with the customer service that Moving Day offered to me. They listened to my needs as I was moving house, and that was the easiest move for me. I am recommending them to my pals.
Moving is rough on people, so as this was the first move I wanted to make certain that I would not feel the pain so much. When I booked their moving services, the office talked me through it, prepped me, so to speak. The day of the actual move was phenomenal. So smooth and affordable! I'll only use this firm, from now on!
Moving Day gave me amazingly fair prices. I could not believe removal services could be this affordable.
I am so glad to have engaged Moving Day. They were prompt at their house removals service.
Show all