Trouble Choosing Between Removal Companies? Let Us Simplify Things For You!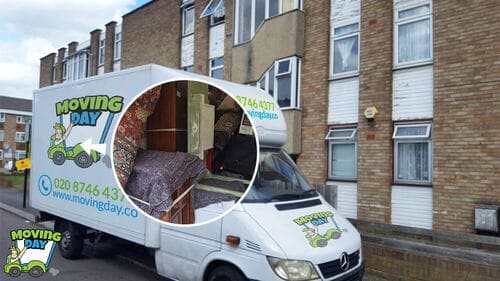 Moving Day are one of the many removal companies in London. There truly are a load of professional London removal companies out there, all of which seem to offer the same sort of services. However, you won't find another firm of professional movers quite like ours. Whilst we offer specific removal services (such as home or office relocation and van rental), we will do literally anything logistical that you're in need of! We have been providing the residents of London with premier quality removal services for a great many years, for all manner of customers. We've never taken on a job we couldn't fully complete, nor have we ever met a customer we weren't able to assist in some way or another. Another thing that sets us apart from the competition is our pricing; we offer by far the lowest rates of any removal firm in London. Call today on 020 8746 4377 and see whether we can give you a hand – we're sure we can!
One reason you should sign on the dotted line with us is that, as previously noted, we offer unassailable value for the finest quality professional moving services. We've looked around ourselves for London removal companies, and we're yet to come across one that can compete with our rates! However, if you can find a firm which can, we'll match them! We believe in clear and transparent pricing too. This means you won't find hidden charges contained in your bill, nor will we charge you for anything we haven't gotten your express permission for beforehand. Whenever possible, we will adhere to the costing we initially provide you with in your costing projection. We can provide you with this quotation over the phone, too – and it comes with no added obligation for you to take up the offer! Simply give us a call on 020 8746 4377 whenever it suits you, outline your needs and requirements, and we'll give you a quote on the spot! We won't give you a rough estimation, either – many firms will quote low prices they either cannot or will not be charging you when your bill comes, but we deal in realities and exactitudes. A brief chat with us will almost certainly convince you that we are the most economical method of attaining your removal objectives!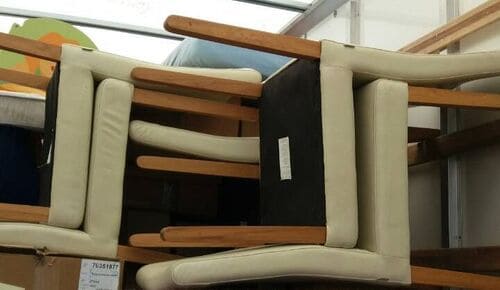 Another reason you should consider using us is our dedication to simplifying the removal process for our customers. Leading up to the operation, and on the day itself, our expert professional removal services team will supply you with top tips and helpfully guidance on everything from ordering and packing your cargo, to advising you on the best routes to reach your chosen destination. However, if you prefer, we can handle all the ordering, packing and loading responsibilities ourselves! You simply won't come across a more forthcoming or approachable moving firm – we like to think we're the most helpful of all the moving companies in London! We really do live to serve, and we love the removals work we do – it's in our DNA! Our dedication to our craft, and our passion for customer care, makes for a sure winner each and every single time! We will finish work later and start work earlier than any other removal firm if we have to, and are even prepared to work on Bank Holidays and weekends if necessary! Our London removal services can also be arranged at very short notice indeed – all you have to do is a phone Moving Day on 020 8746 4377.Why not do so today? We look forward to hearing from you.
Our Testimonials
I had a very tight deadline for my house removal. When I called Moving Day, they responded in time and had finished their business in no time.
One of the best removal companies! My tiniest daughter just moved to a new flat. The movers took it all in stride and were as gentle as possible with her things. Much gratitude.
Moving Day is the king of moving houses. I loved their services.
These guys are just amazing. Moving Day really delivered beyond their promise. It's by far my most loved removal company.
Show all