Feeling The Pinch But Need To Move? Meet Your Perfect Removal Company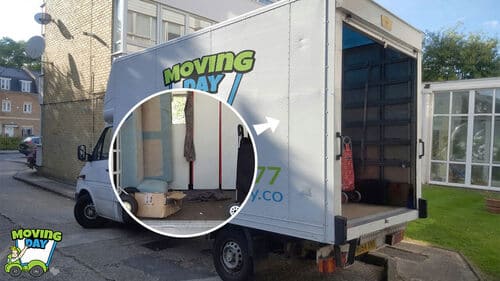 Moving Day are a removal company in London. We are second to none when it comes to delivery speed, customer service, array of moving vehicles, and removal expertise! We're of the opinion that no moving operation, irrespective of what is being transported, or where it's being transported – should ever be a stressful occasion. We know well that many residents of London find the prospect of a big move – or any move at all – quite daunting, and that's understandable. On paper, a major move sounds complicated to conduct and difficult to properly execute. However, with our help, it'll be a doddle and moving day will fly by! Furthermore, we understand that many people think they simply cannot afford high quality removal services in London. This might be because they haven't properly looked for a London removal company – or they might have come across some of our competitors. We take a highly competitive attitude to pricing and wherever possible, we undercut prices – but we don't let the savings we offer compromise the quality of our overall service offering! We truly can fit every size of budget! But don't take our claims at face value – why not put them to the test, by calling us now on 020 8746 4377 and making your own enquiries? We will reward you for your time by supplying you with a 100% free of charge moving services quotation!
One thing that puts our London removal company head and shoulders above the rest is our dedication to getting the job done. When we get to work, we prefer to do things in one fell swoop – this means operating in continual shifts, in one day. We simply won't leave our customers waiting overnight! And if this means we have to work at times that some might consider anti-social (such as Bank Holidays, weekends, late evenings or very early mornings), so be it! We wouldn't want our free time nor working lives disrupted by a London moving company, so we don't expect yours to be! We will always be available when you need us to be! Call 020 8746 4377 now for a free quote.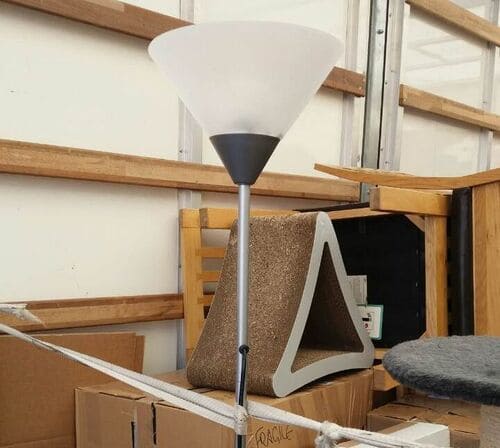 No matter the size and contents of your consignment, we will always endeavour to gain as intimate an understanding of your requirements and specifications as humanly possible. Even if you don't have that much to move, it helps us to fully comprehend what you're after. We can then put together a moving package and plan which is totally tailored to you and your needs! On the big day, the moving team we assign you will have a clear and candid understanding of exactly what they need to provide you with, and will follow your instructions to the letter! However, if you need them to deviate from the plan for any reason, just say – they will do their best to accommodate your requests and needs on the day, without quibble. Quite simply, if you have a moving operation on the slate for any time soon, sign on the dotted line with Moving Day! Our professional moving services truly will make moving day totally hassle-free! Anyone can provide you with a man and van in London, but the best professional movers in the city know that a proper moving operation isn't merely about providing you with a vehicle and a mover. We are such a removal firm, and would love the opportunity to demonstrate our smarts and abilities to you. All you need to do is give us a phone us on 020 8746 4377, and we'll start preparing for your move right away! We look forward to hearing from you!
Our Testimonials
Exceptional removal company! The team treated all of my stuff really well, and soon we were off to my new flat!
Competitively priced removal company handled our relocation with professionalism and efficiency.
They back up their website promises with solid work. I was not let down and got the move quickly and with little effort from me. Dependable removal company.
Horror upon horrors is when you find out that your fiancee is being transferred, and if you want to be near her, you have to pack up as well. For my part, I just needed a removal company, which worked out quite well!
Show all