For a Suitable and Straightforward Central London Move, Stick with Us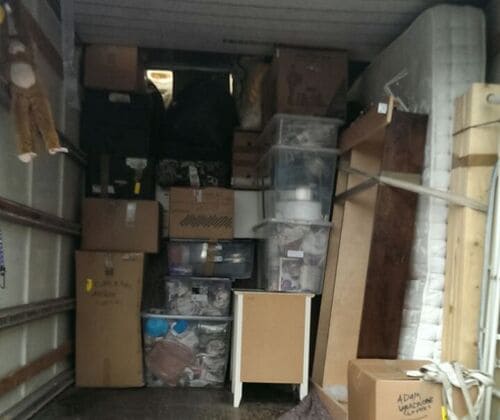 Searching for superb removal services in Central London? If you are, Moving Day is the best choice for you. For ten years or more, our removals company has been assisting clients with their moves and we are proud to say that we are the best in town. This is because we have the best team of movers on side. Each member of our moving team has undergone hard training to get to the standards they are at. They make no room at all for mistakes so you can be sure that with these guys on side, your move to Central London will be a blast and not in any way hectic. Your Central London move can be a piece of cake as long as you let us help you out. For the best domestic removal, commercial removal, packing, storage and man and van removal services, opt for us and we can assure you that we will not let you down. Even better, our prices are very affordable to all, so you won't be out of pocket when you hire us for your Central London move. For a free quote and more information on our removal services, call us today on 020 8746 4377.
Central London is the inner area of London and is a popular location for tourists. In Central London, you will find all the landmarks and notable buildings and this explains its popularity amongst visitors. The Central area of London is, without a doubt, beautiful and it has a great deal of views and sights for you to see here. Here in central London you will see everything you dream of seeing in London. Out of all the parts of London, the Central area has the most to offer in terms of sightseeing. There are endless nightclubs, restaurants, top class hotels, shops, theatres, museums, notable landmarks and much more in which you can be completely occupied and engrossed. Central London is a great place to live and work. The only downside is that it is very busy and rather congested. Other than that, it offers everything and you would never be bored here – that is a guarantee. Central London is the center of entertainment and is a major attraction to tourists all over the world.

Moving Day has it all: good staff, good services and brilliant prices. So if you are moving to Central London and you need some help along the way to get things in order, you know you can count on us to make that happen. We know exactly what we are doing and we know how to make your move easy and hassle free. Instead of dealing with it all single handedly, which can be tough, allow us to step in and lead the way with your Central London move. You definitely will not regret asking us for help. When you see what we can do, you will be overwhelmed. Our movers are a talented team and each is dedicated to proving clients with a smooth move. They handle your belongings with utter care and try their best to make the moving process as quick and as effortless as possible. They never let us down and they always fail to disappoint us. We offer home removals, office removals, packing, storage and also man and van if you want a cheaper move. Call us today on 020 8746 4377 if you feel like booking a date with us. You will also receive a free removals quote. Let us help you out and make sure your move is easy and stress-free.


Our Testimonials
I was blown away by their great customer service skills. They were able to answer all my moving house questions, which assisted me to select the best package suited to my needs.
Moving my office was a burdening task on my shoulders. However, when I contacted this moving company. They assured me of a hustle free move, and this is exactly what I got from them. I am forever grateful to these guys.
Their quick and swift house moving team got us to Central London in plenty of time to enjoy a nice, takeout dinner. Highly recommend them!
I would recommend their services to anyone in Central London; they were just great to me.
Show all