The deal is, we move your belongings to East London and you get to do the least amount of work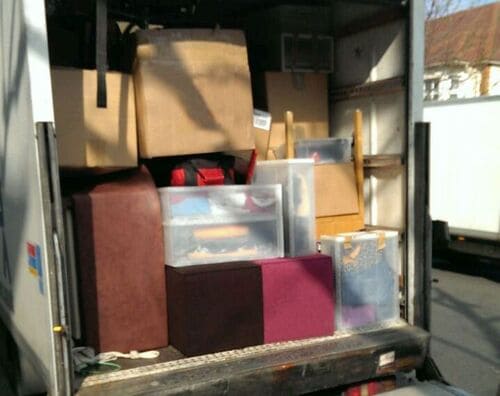 Moving is, on most occasions, very stressful and involves a great amount of hard work. If, for whatever reason, you can't find it in you to carry out your entire East London move by yourself, rely on Moving Day to lend a helping hand. For over ten years, we have been helping our clients move from one place to another and we very rarely receive complaints about what we do. In fact, our business is primarily built on client recommendations and our company has grew and grew thanks to word of mouth from our customers. Therefore, we have our clients mainly to thank for making our moving company highly successful. Many people turn to us when it comes to moving. It does not matter whether you are moving to a new house or to a new office, we can help either way because we offer both East London domestic removals and commercial removals. It is up to you. If you want a smoother, less hectic move to East London, choose us for help. All you have to do is call 020 8746 4377 now and we can give you a free quote and all the help you need. Make the best choice, hire us today.
East London is the eastern part of London. There are many small neighborhoods here in East London which are as such: Whitechapel, Mile End, Brick Lane and Shoreditch. There are a number of landmarks here and places to see too whilst you are here so you must them. They consist of the following: Canary Wharf, The Brick Lane Cemetery, Victoria Park, Museum in Docklands, White Cube, Wilton's Music Hall, Whitechapel Art Gallery and many more. There are many other things you can do whilst you are here. You can walk around the area of East London, soak up the superb sights and simply enjoy your surroundings. East London may not have everything that Central London has but it definitely has a lot to offer in other ways and it has a fair amount of activities here. Here in East London, there are endless places to eat and drink, and many places to explore. So you won't be restricted here.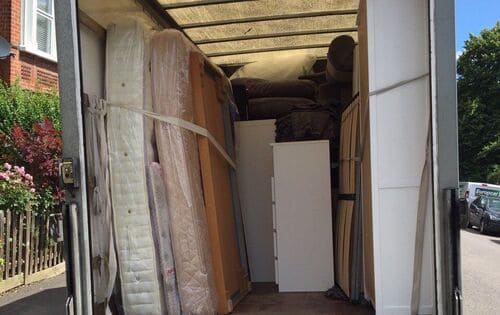 If you are moving to East London, there is no better moving company to hire than Moving Day. We can help you every step of the way with your move to East London and we promise to not let you down. If you need first class removal services choose us. We are the best removals company in the area, so opt for us and you will not regret it. We offer home removals, office removals, packing and boxing, storage and man and van removal services for your East London move. Therefore, you have everything you will ever need here with us, so give us a chance to prove to you that we are the best removals company in town. We guarantee top quality removal services at fantastic prices. You can't beat what we offer. You see, we fully empathise with you because we understand just how time consuming and energy draining moving is. Call our office today on 020 8746 4377 for more information. We are always ready and available to help, so give us a call and we will also provide you with a removals quote free of charge.


Our Testimonials
I had to organize for a house removal for my brother who had travelled. He was very impressed with the services offered by this company.
I will always refer their services to everyone in need of moving services in East London. They are very professional at what they do.
Recently moved into my new flat in East London, courtesy of this tough, friendly and smart removals firm. They help you from the time of your initial booking to the very end. Kudos!
These guys are wonderful. They went out of their way to ensure that I had a smooth house removal in East London.
Show all