For an organised, stress-free move, allow us to take over with your move to North West London

For first-class removal services, the best moving company to choose is Moving Day. We are a highly professional removals company, and we offer a range of removal services to you such as home removals, office removals, packing services, man and van removals and storage. The important thing is that you count on us for all of your removal services. There is a secret to a smooth and hectic free move and that is to be completely and 100% organised before, during and after your move to North West London. To do this, we provide each client with their own personalised moving checklist. On the moving checklist, you will find all of the tasks that need to be carried out. Just do them one by one and then all you need to do is keep on going until you have no more tasks to complete. This will get your move in order and you will know what you need to do and what you have already done. We promise to provide you with first class removal services and you will be over the moon with the service provided to you. So if you fancy the easy route out of a chaotic move, turn to us and call 020 8746 4377 to book a date now. In return for your efforts, you will receive a free moving quote.
North West London is a great place to live and you will enjoy your time here. There are many attractions here for you to admire during your stay here which include the following: British Library, Hampstead Heath, Lord's Cricket Ground, Madame Tussauds London, Keats House, and many more. Here you will find a range of beautiful sights that will amaze you. there are some lovely parks around the area too which you can explore if you are looking for a breakaway from city life. North West London is a great place to live and is even a good area to bring children to. If you want to live in a bustling area of London, choose North West London and you will not be disappointed. In fact, you will be thrilled here as there is plenty with which you can be amused.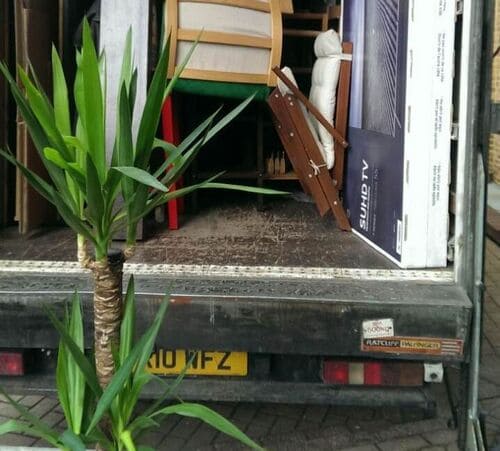 If you want an easy, chaos-free move to North West London, Moving Day is by far the best company to choose. We have earned our reputation as one of the greatest removal companies in the area thanks to our great team of movers, our prices and our services. Here at our removals company, you are not expected to compensate on anything. Despite our prices being very low, you do not have to compensate on any of our removal services because we always provide first class removal services and it would be an embarrassment to us if we provided you with bad removal services. For ten years, we have been providing excellent removal services to our clients and we will continue to do so forever more. We offer all the removal services you will ever need; home removals, office removals, man and van removals, storage services and packing services. Whatever you need, just ask and we will be happy to help. Call 020 8746 4377 and we will happily answer your questions. Plus, we will be more than happy to give you a free quote, at no cost at all. So let us help you with your move to North West London.


Our Testimonials
I will always sing praises of this moving company. They really dedicated themselves towards ensuring my move was successful in North West London.
This home removals firm is definitely committed to the customer! Flexible as well, as we did have a change of plans and needed to switch up the date.
These guys are just impressive; they will deliver beyond what they have promised you. I was happy to find that my items had not faulted at all. These are a professional moving company.
The timely response I got from them was incredible. I was able to move my items into the new location without a hitch. I highly recommend this moving company to anyone in need of such services.
Show all