The Removal Services that You Can Rely On
With our fast, efficient and reliable removal services, you can sleep easy knowing that your move isn't going to cause you any worry or hassle. Whether you are moving for the first time and don't know what to expect, or perhaps you have moved a few times before now and have had less than satisfactory experiences, either way we guarantee that this time you will have a calm and enjoyable relocation experience. Moving Day know what it's like to be the client and the company, which is why we understand how important this move can be for you. A bad experience through picking the wrong removals firm can immediately put a grey cloud over the relocation and ruin the enjoyment of moving in to your new home. This is why choosing the right team is one of the most important aspects of a successful move.
As soon as you know what your situation is regarding your relocation, you should start looking for a removals company straight away, as all the best ones get booked up quickly. This is the first and most crucial point to check off your checklist. Once you know a date for when you may be able to move, all you need to do is to get in touch with us and we can advise you on what to do next. We will make sure we are by your side every step of the way, because during this time you have our full attention and we have your best interests at heart.

The amount of responsibility in which we take on, regarding your removal, is completely up to you. Our company can take full control of your packing, relocation and storage needs if you wish so, or we can just simply come and move you on the day that you choose. No matter where we transport your goods to, we ensure you that a great deal of care is taken to make sure that your boxes and bags arrive at their new home in one piece and unharmed, just like the way they came to us.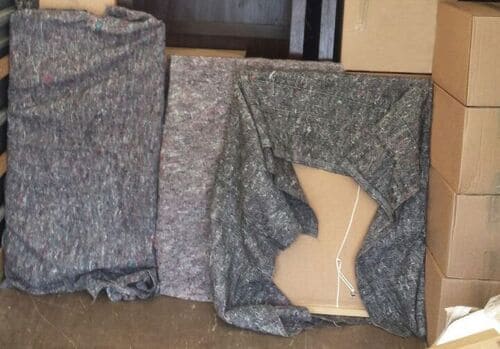 Throughout our career, we have delivered the items of our clients to destinations all over London, the UK and countries across European mainland. As are vehicles and company, both possess the necessary documentation to travel anywhere within European and the UK and to also transport a large amount of goods at any one time, the relocation can be completed very smoothly indeed. In the years of providing quality moving services to our clients, we have never experienced any major problem between us and our clients. However, should an issue occur that is clearly our fault, you will receive our full support and compensation.
It really doesn't matter whether the belongings which you want us to transport to your new location cover 2 cubic metres of space or 40 cubic metres, we will be happy to take it to your new property for you. In fact, we even offer a special service available to those who only have a small load of items to relocate; it is called 'small moves'. We believe in treating our customers fairly and so we will only charge you for the space you need.
Whilst a student is studying at university, they tend to move around quite frequently to different accommodation. Unfortunately, moving takes up a lot of their money which could be spent on more useful and much needed things such as books and study guides. After putting a great amount of thought in to this problem, we decided to launch our own low cost removals services for all students who are looking for a professional company to relocate them.
Moving Day are always ready to hear from you, just call
020 8746 4377
and let us help you too!
Our Testimonials
I had the responsibility of moving our office. It was then that I engaged Moving Day, and boy they did not let me down. All the items were moved in one piece and in the timelines that we had agreed. I will definitely be referring to their removal services to all my friends.
Moving Day has very reliable removal services.
Impressed and delighted with the quality of work these men put out. Lots of effort expended so we did not have to. I think everyone should support the local businesses, and require the removal services of this company.
Moving Day will always impress you. They made sure I got a special discount on my house removal project.
Show all