Hiring us for your South West London move is the way forward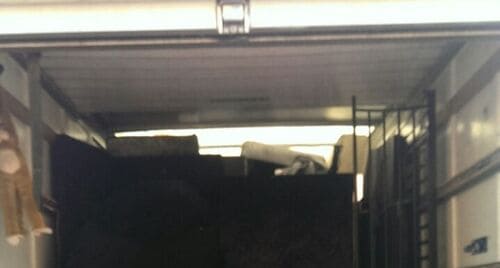 For fast, affordable and completely reliable South West London removal services, hire us, Moving Day, and you will be more than impressed with what we do. For more than a decade, we have moved clients from one property to another and we have yet to find a client who wasn't thrilled with our performance. Our success is mainly down to our fantastic team of movers. Each individual in the moving team is competent, highly trained and patient. They all work hard to make sure your move to South West London is easy and straight forward. We want your move to be the best you have ever experienced and we and the whole team of movers here are dedicated to making your move very simple and straight forward. This is the way we believe all moves should ideally be. Whether you need domestic removals, commercial removals, packing, man and van or storage services, we offer it all at great value for money. All you need to do is pick up the phone and dial 020 8746 4377 to book a date now for your South West London move. You will get a free bonus removals quote.
South West London is a great place to both live and work. Although it doesn't have that famous charm and the endless notable landmarks that Central London boasts, South West London nevertheless have a great deal to offer those either moving here or working here. First of all, you have all your amenities and facilities right here on your doorstep so you do not have to travel out of the area to get everything you need and do everything you want to. Here, in South West London, you really do have everything you could ever need. There are many notable places here and it does attract a fair amount of tourists. South West London has some fantastic shops, restaurants, bars, nightclubs, museums and much more. It's quite a friendly place here too. Overall, you will love it here in South West London. You have everything you need here.
Are you relocating to South West London? Moving Day is the best removals company in the area if you want a smooth and successful move. We should know, we have been operating for over ten years. We have a massive clientele now and our clients are always appreciative of what we do for them. There are endless benefits to hiring us for your South West London move. First of all, you will have a team of professional movers working alongside you that will do a great job of helping you with your move. Secondly, you will save a great amount of time if you rely on us for your move because we work quickly and competently. In other words, we make no mistakes. And another benefit you will gain from hiring us is a smooth move. We will safely transport your goods to South West London without any problems at all. We are devoted to ensuring that your move is as good as it can possibly be. That means we make it easy on you and our lads help you with all the loading and unloading. Our movers are amazing and you will see why when they work for you. They work hard and diligently. Plus, they are careful with your goods when they transport them for you and make sure they do not get damaged in any way. Interested in booking a date with us? Call our office now on 020 8746 4377 for more details.


Our Testimonials
These guys really wowed me. They are very well mannered when handling their clients. I was really happy that they could easily answer all my house removal queries.
Their rapid response meant a lot to me, as I had ample time to prepare for my new job assignment. I could not believe that within no time, I was sitting at my newly furnished home.
The team leader of our move orchestrated it perfectly. We paid for a home removals service and got much more than we bargained for, and all of it positive! Relocation to South West London was speedy and without effort.
What a great way to save some buck, especially because the house removal was a great success. The discount they offered me was a welcome gesture, and I will always sing their praises.
Show all