On The Prowl for a Man with a Van? Then You Should Speak To Us!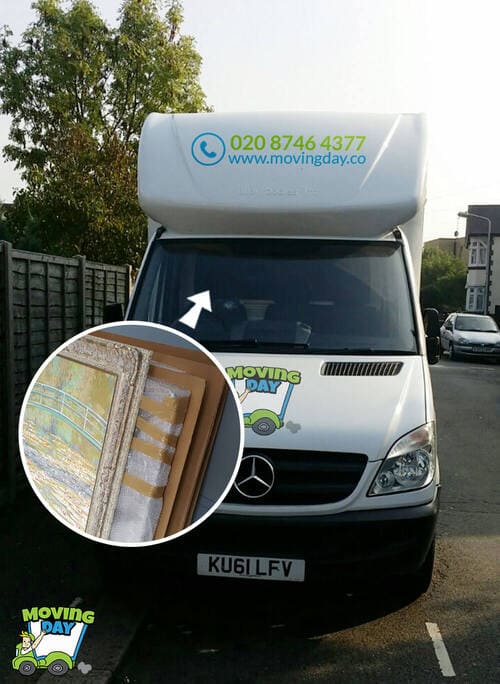 Moving Day have been providing the citizens of London with the best man with a van service on the market for many years. Our professional man and van removal services team have literally decades' worth of expertise and smarts in making moving operations as smooth as they can possibly be. Whilst you might think such proficiency and experience comes at a price, we don't believe in fleecing customers – we always endeavour to offer our services at affordable, competitive fees. If you're due to move anything to any point in the United Kingdom in the near future, make the first step today by calling us on 020 8746 4377. You'll receive a free moving consultation over the phone!
Our London man with a van company has access to the biggest array of removal vans and trucks – as well as the most experienced removal men – of any professional removal services firm in the capital! The breadth and variety of our moving vehicles means no distance is ever too far, and no load is too big or too small! We ensure our fleet is always in tip-top, shipshape condition by servicing them regularly, and cleaning them after every job we complete. This way, we can respond rapidly to the needs of the people we serve, and guarantee optimum performance every time, whilst keeping your cargo secure and sanitised. Lesser firms often don't undertake extensive cleans of their vehicles to save on cost and time, which means that your consignment could be compromised. We also fill our staff ranks with professionally taught and certified drivers, and are very stringent on our entry requirements. Quite simply, we don't hire anyone who doesn't have at least five years of experience in London van and man removal services! Whilst this might strike you as harsh, being selective in our recruitment processes means we have simply the best delivery drivers in London at our disposal! Truly, we've met black cab drivers who don't know 'the knowledge' as well as our drivers do. What's more, we also offer van rental services in London – put simply, any vehicle we have can be hired by you today! Call us now on 020 8746 4377 and receive a free price quotation!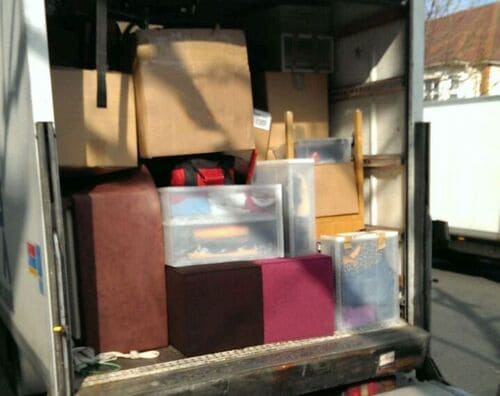 Many individuals, families and businesses know that Moving Day really is the best man and a van company in London. However, we don't rest on our laurels – we strive every day to maintain and, if possible, enhance our reputation. We're ready, willing and able to prove our abilities to you too, today! Whatever London removal services you may be in need of, it's certain that we could help you out. We're dedicated to customer care; in philosophical terms, this means putting the people we serve and their specific wishes at the heart of every job we conduct. In practical terms this means we will stop at nothing to ensure that, whatever you want to move and wherever you want to move it, we'll get it there! We can assist you in your move to your new home, or a new office residence, help you collect things you've bought on the net, or transport surplus items from your home or office to a storage facility. You'll be frankly blown away by how speedy and efficient our staff can be on the big day – we're passionate about meeting, and wherever possible beating, deadlines and scheduling requirements! You'll simply love having a dedicated team assigned to you for your job! Secure yours today by getting on the phone and calling us on 020 8746 4377! We look forward to hearing from you!
Our Testimonials
This man with a van is greatly invested in state-of-the-art equipment. They will handle your items like pros. I was happy to note that not even a single scratch was in my items.
My house removals was not just a move, but a new start in life. This turned out to be the best man with a van company I could have chosen. From start to end, they did it all, almost as if I was not there, and that was nice.
I will always recommend them for anyone looking to have a house removal done. They were good to me when I moved house, and everything went according to plan.
I was amazed at the response time of the man with a van service. He was at my door within no time, and the move was flawless. I have never felt this satisfied.
Show all